October 2013
SEO...What?!!

We often get calls from our dental website clients regarding Search Engine Optimization (SEO). In talking to many of you, we understand how confusing SEO can be. Typically what happens is a practice will take a call or get an in-office visit from someone representing an SEO company. Then, a variety of topics may be brought up relating to SEO (any of which may sound like complete gibberish to the average office manager) which are intended to make you panic in the hopes of getting your business. If this happens to you, DON'T PANIC.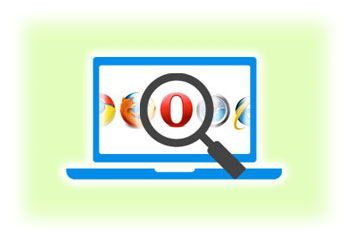 Every dental website we work on has had the basic SEO work done so that it will show up in relevant searches. We might add that it usually shows up pretty well at that. Don't let someone sell you something that you may not want or need.
To help, here are some of the most frequently asked questions we answer for our clients. We have changed the names to protect the innocent, and not so innocent.
Q
"Company-X says they can guarantee our website to be on the first page of Google. Can you do the same?"
A
No. Even Google says "
Beware of SEO's that claim to guarantee rankings
." Anyone who claims to be able to put someone on the first page of Google results for any given search term is being irresponsible. There are too many variables involved (quantity and quality of content, number and quality of inbound links, your competition, and Google's ever-changing algorithms) for anyone to honestly make that promise. Avoid anyone who promises you the first page.
Q
"Company-X says our website is not showing up on Google's search results and want us to shift our website business to them. Why aren't we showing up?"
A
You probably are, but under a different search term. Our websites are generally set up to return well on one or two certain terms or phrases, like "dentist in Colorado Springs". Search engine organizations can look at the code and tell what the optimized terms are, yet they may search for something else. It's a common tactic to do this. Call us if you don't know what your search term is, or to discuss what you think may be other relevant search terms. If you think your website is not showing up well in searches, you may just be searching under a term that is not set up well in your website.
Q
"Company-X ran our website through their SEO validation tools and says we have too many SEO errors. They say we need to let them fix our website ASAP or we will not show up in search results. Is that true?"
A
Generally speaking, no. There are many validation tools available online. Almost all will return errors on ANY website. Try it. Pick a popular website and submit the web address to a validation tool, then see what errors return. Obviously the owners of that popular website must not be overly concerned about every validation error, and neither should you be. SEO optimization covers many different aspects of your website. Yet, much of the heavy lifting is done by a limited set of factors. Maintaining a large, popular website takes a big budget. The owners of that popular website have carefully decided which SEO optimization factors to focus their resources on. Treeline takes this same approach. We cover those factors that are most important to providing a good search result. We do not waste your money on factors that are less important.
Q
"Company-X says we should be getting 30 new patients a month from our website, and that we need to get a new website if we aren't. What do you think?"
A
First, how are they proposing you get these new patients and how much does it cost? They could be advising a pay-per-click advertising campaign, which is different from SEO. PPC campaigns usually involve costs for the set up and maintenance of the campaign, then additional costs associated with each time someone clicks on your link or ad. PPC campaigns can be effective. We advise people to carefully track the cost per patient if they want to try PPC. Sometimes, the cost can be hundreds of dollars per new patient. Sometimes it is less. Getting 30 more new patients a month just from SEO improvements is unlikely, in our opinion.
Second, your website should be playing a very important role supporting other marketing efforts. For example, when someone hears about your practice from a referring patient, on social media, sees you at a community event, or in other marketing efforts, the first thing they usually do is look you up online. They want to learn about your staff, see what they look like, see what your office looks like, and find out about what services you provide, etc. You must have those online needs covered in a professional way. Often, referrals from your existing patients are the best way to get new patients.
Third, are you tracking where your new patients come from? If not, start tracking before you do anything else. Ask new patients how they found you and record it. When you begin to see where your new patients are coming from you can then make a much more informed investment decision.
If you are judging the success or failure of your website solely on getting new patients, then you may be taking a shortsighted position. In this age of information, you must have a professional website and it must play a multi-dimensional role in a comprehensive marketing approach.
Hopefully this information is helpful to you. If you have any questions about SEO and your Treeline dental website, please feel free to contact Lyza for assistance.
OCTOBER SPECIAL OFFER:
Due to the many practices responding,
our MOBILE OFFER has been extended, SAVE $50 on the setup fee for your mobile website.
Hurry on this offer. Mobile website maintenance is now included in the new monthly maintenance fee. All you need to do is set it up! Call Lyza today for information.