April 2013
Time for a little "Spring Cleaning?"

The saying, "You only get one chance to make a first impression," is applicable to dental practices in many ways. Patients and potential patients assume that your website is a direct reflection of your practice. Here are a few questions to think about in relation to your dental practice website: What is your website doing for you? Does it reflect your brand, your personality, your values? Is it an integral part of your business? Is it helping potential new patients feel good about your practice?
As more people look for goods and services information online, more patients look for their dental information online as well. Information about your practice should be at your patient's fingertips. A strong Internet presence allows you to put your practice and your philosophy out in front of people. Your website reinforces information potential patients hear from other sources, word of mouth, advertising, etc.
Make a great first impression by doing some "Spring Cleaning" to your website.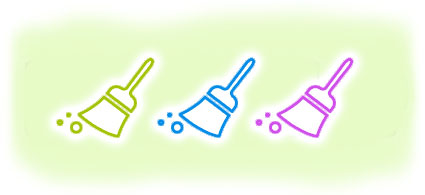 Here are a few ideas:
Update staff photos or bios
Create an Office Photo Tour
Update your website template
(Call for details)
Go Mobile
(Ask about our mobile websites)
Get Social
(Start a Facebook page or blog)
All of these suggestions can help make your website a great source of information for new patients and a 24/7 marketing tool for your practice. You can develop confidence and trust as website visitors see before/after photos and read patient testimonials. You can educate and inform by building awareness of new technologies and life-enhancing dental procedures that you provide. You can "stay connected" by having a social media presence, which helps with networking and brings patients to your website.
Have questions about any of the ideas mentioned? Need help getting started? Contact Lyza, your new Account Manager, today for more information. Good luck with "cleaning up" your website and wishing everyone a Happy Spring!