August 2013
Is it time for your "6-month website checkup?"

We all know how important regular checkups are in maintaining good oral health. There's just no substitute for professional cleaning and polishing on a regular basis. Likewise, dental websites need some "cleaning and polishing" from time to time to generate optimal results.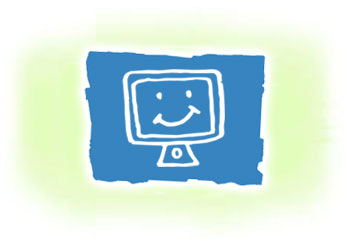 Google makes up more than 65% of the market for search engines. Google's search engine spiders, also known as robots or 'bots', visit each website on the Internet. The code that creates a website is filtered through Google's complex algorithm, (which is constantly changing), and reports back information about those websites and which sites hold the most value to people looking for answers online.
A couple of factors that Google considers are original content and the freshness of your content. Does your website still reflect old office hours? Have you taken a new photo of the office since your remodel? Is the office email the Dr.'s personal "junk mail" account? Is Susan's picture still showing as your Office Manager, even though she retired 6-months ago? If you answered yes to any of these questions, it might be time to update some content on your website.
Maintaining and updating your website is necessary to ensure you're ranking high in search engine searches done by potential patients in your area. Combined with your own marketing efforts, your website should also reflect current information about your practice, updated photos and bios, office hours and contact information, recent events or promotions, or even new services offered or new insurances accepted.
We can help! Call Lyza with any new information or changes to your site. Or, if you would like recommendations, ask her which changes would benefit your website the most.
SEPTEMBER SPECIAL OFFER:
If you STILL HAVEN'T SET UP YOUR MOBILE WEBSITE, then you are in luck.
For a limited time, SAVE $50 on the set-up fee for your mobile website.
Hurry on this offer. Mobile website maintenance is now included in the new monthly maintenance fee. All you need to do is set it up! Call Lyza today for information.
DID YOU KNOW:
ADA statistics show 1 in 3 adults have not been to a dentist in at least 12 months. Why do people not visit their dentists? According to one survey, the top 3 reasons given were 1) the high cost of visiting a dentist, 2) a previous bad experience with a dentist, and 3) they do not feel that it is necessary to go to the dentist until a problem occurs.