October 2012
The Power of Local Events to Grow Your Practice

With Google now searching local information in regards to business, it is beneficial to turn your attention to your own community. Volunteering time, sponsoring local groups, donating free services should be an important element to your marketing strategy. Community involvement can be a great investment in your business. You are building relationships and networking within your community and therefore, potentially, your new patients.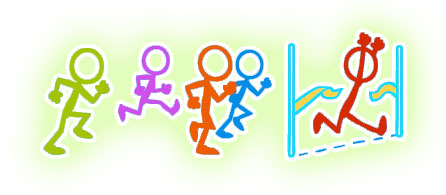 There are many examples and ideas of being involved within the community. Work together as a dental team to volunteer time and labor towards a good cause in the community. If you have an interest in sports, use this to your benefit and possibly sponsor a local sports team or athletic event. Be involved, attend the games and communicate with the team, their families and friends. One "team" dentist we are aware of makes sure his local high school football team is equipped with custom mouthguards. This modest investment and service opportunity gives his practice exposure to 60+ families in his community, while promoting oral health in a very practical way. There is a running race nearly every weekend. Becoming a race sponsor is easy. Contact the race director and ask how you can help. Often, race sponsors can have their name and logo printed on the race numbers, t-shirts, and finish line signage. On longer races, runners receive "goodie bags" that have offer cards from sponsors.
Does your community hold an annual parade or festival for specific celebrations to your town? Get involved. Work together as a team to provide a fun, personalized way to promote oral health (and your services) within your community. A common fall practice we've seen is the Halloween Candy Buy-Back. Dentists advertise to the local community that they will pay a certain amount for every pound of Halloween candy turned in by kids to their office. The candy is then donated to a deserving institution or charity. The message that sugary snacks can lead to dental decay is reinforced, families get exposure to a dentist or practice that perhaps they do not know, and the dentist has an opportunity to make a good impression on kids and the community.
To take full advantage of the community events you are involved with, you will need to promote this participation on your website. We recommend having a specific page on your website that is dedicated to featuring your community involvement. This will provide unique content specifically to your website, draw attention to your location and highlight the communities you serve. Extend this information into your social media campaigns. Let patients know your involvement prior to the event, through Facebook and Twitter, and encourage your patients to "like" and share information to network further into the community. Ensure that your practice name is listed on the event websites, always with links back to your practice website. Follow through after the event by using your social media platforms to post information, add pictures and prompt conversation about the event. Investing in your community always translates to investing in your business.
Are you already an active community member? Need Ideas to get started? Contact Hannah today to discuss possible ways to promote community involvement within your web site and social media.