December 2012
Use More Fresh Content on Your Dental Website

Keeping your website content fresh is vital to your dental practice for a variety of important reasons. Fresh content helps keep your website easy to find. It gives patients and potential patients reasons to return to your website. And, it's a great opportunity to promote the programs, events, and offerings that keep your practice growing.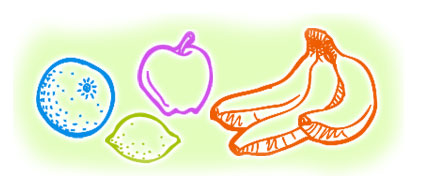 Websites with fresh content are easier to find for potential patients who may be searching for a new dentist. Google algorithms are constantly changing in an effort to identify and reward websites that have a supply of unique, recent content. Google will reward these sites by increasing the ranking and position within the applicable search results. Posting information about your practice, like news or local events, is a great way to keep your website fresh. It also will increase the content most likely to associate your practice with a particular geographical location. For example, if your practice is mentioned in the local news, a mention and link to the story from your website, as well as any local city names, events, etc., will help Google associate your practice to your local area.
Fresh content gives patients and potential patients more reasons to visit your website. It the online world, this quality is often called "stickiness." Your website can be a valuable resource if your patients expect to see, and learn, something new each time they visit. Your website is also an extension of your practice. It is vital to show that the website is important to you and not being neglected. A potential patient will likely have visited your site a more than once while considering their dental options. What is it on your website that convinced them to finally contact your office? It may be the latest announcement regarding your new service, or the special promotion, or the photos from your latest event.
Fresh content sources are easy to find in the everyday happenings of most successful practices. You just need to take them online. Providing monthly special offers will bring current patients back to the site. Remember to encourage referrals for family and friends along with new patient promotions. Adding a 'News & Events' or 'Community' page helps promote what you are doing to be a good neighbor in your local area. People appreciate the involvement and support within the community. Building relationships within your community is a great way to get new patients. People are looking for progressive and quality services more often, as they see new dental advancements covered in the media. Therefore, make sure your website highlights what you can do for your patients! What new services and dental technology do you offer and how do they benefit your patients? It is also important to consider simple new features that make your website better – such as a new design, improved navigation, or adding an appointment request form. All of these things can help to build a rapport with your current patients and convince potential patients to give your practice a try.
Fresh website content is critical. Spend time building an effective strategy for regular content updates. This will help maintain freshness, usefulness and relevancy. The success of your practice will rely more and more on the attention and focus you give to your website.